Advertise your jobs with us
Post your job ad in minutes, and leave the rest to us. We'll make it unmissable to the right jobseekers
Start receiving job applications in minutes and we'll notify you as soon as jobseekers apply
Recruit on the go - manage applications and candidates on your computer, tablet or mobile
Or call the team on: +44 (0)333 0145 164
Here's how we get you noticed
Publish

Post your job ad in minutes

Push

Putting your job ad in front of high quality hospitality candidates

Pull

Attracting new jobseekers to your ad

Applications

Choose how you want to receive applications
Create and publish your job ad with our easy to use form
Fast set up
Contact one of our Account Managers, who will advise on the best method to get your jobs live.  You can either create yourself or we can set up an automated feed to save you time.
Publish your job ad immediately
as soon as you have created your job ad, it is published on our website and mobile app, where it can be found by relevant jobseekers among the 320,000 unique visitors we get each month. Jobseekers can view and apply to your ad wherever they are, on any device.
In just one month, we receive over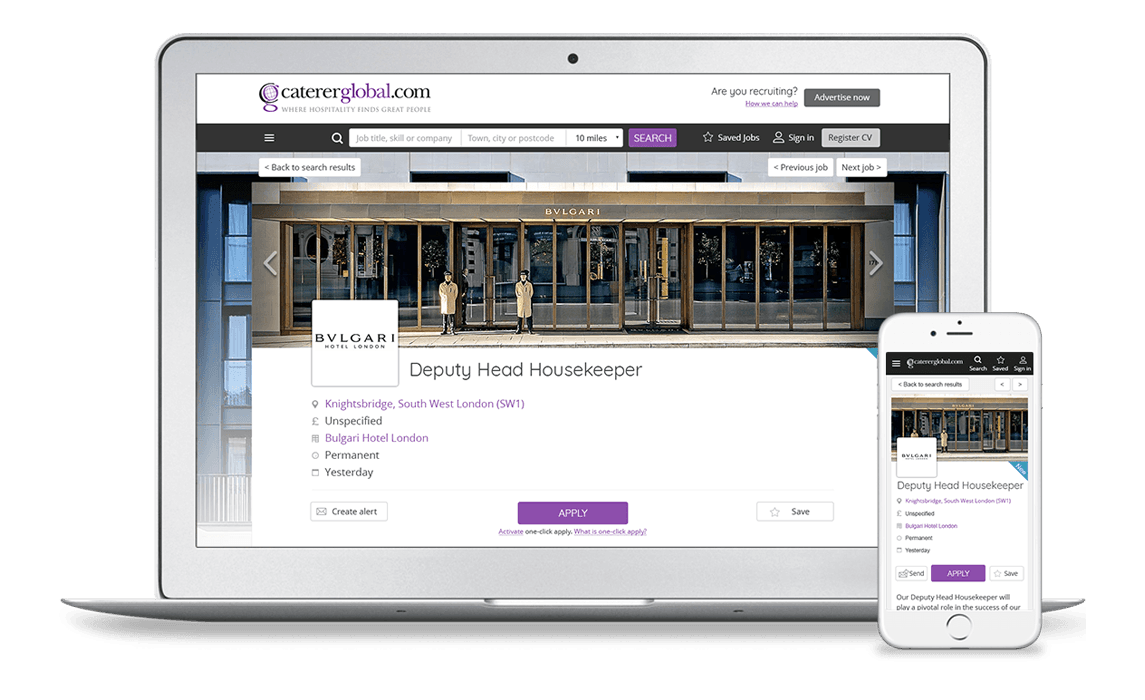 We deliver your job to the right candidates fast
Alerts for fast response
We share your ad with relevant jobseekers via email and push notifications – to give you the best chance of filling your role fast. We also continue to display your job ad on daily email alerts to active, relevant jobseekers for up to 7 days.
Recommendations for relevant applications
As well as being searchable on our site, we actively recommend your job ad to relevant jobseekers while they are on our website – ensuring it gets seen by as many relevant candidates as possible.
We make sure your job ad doesn't get missed
We target the best jobseekers with smart ads across the internet – extending your reach beyond our website.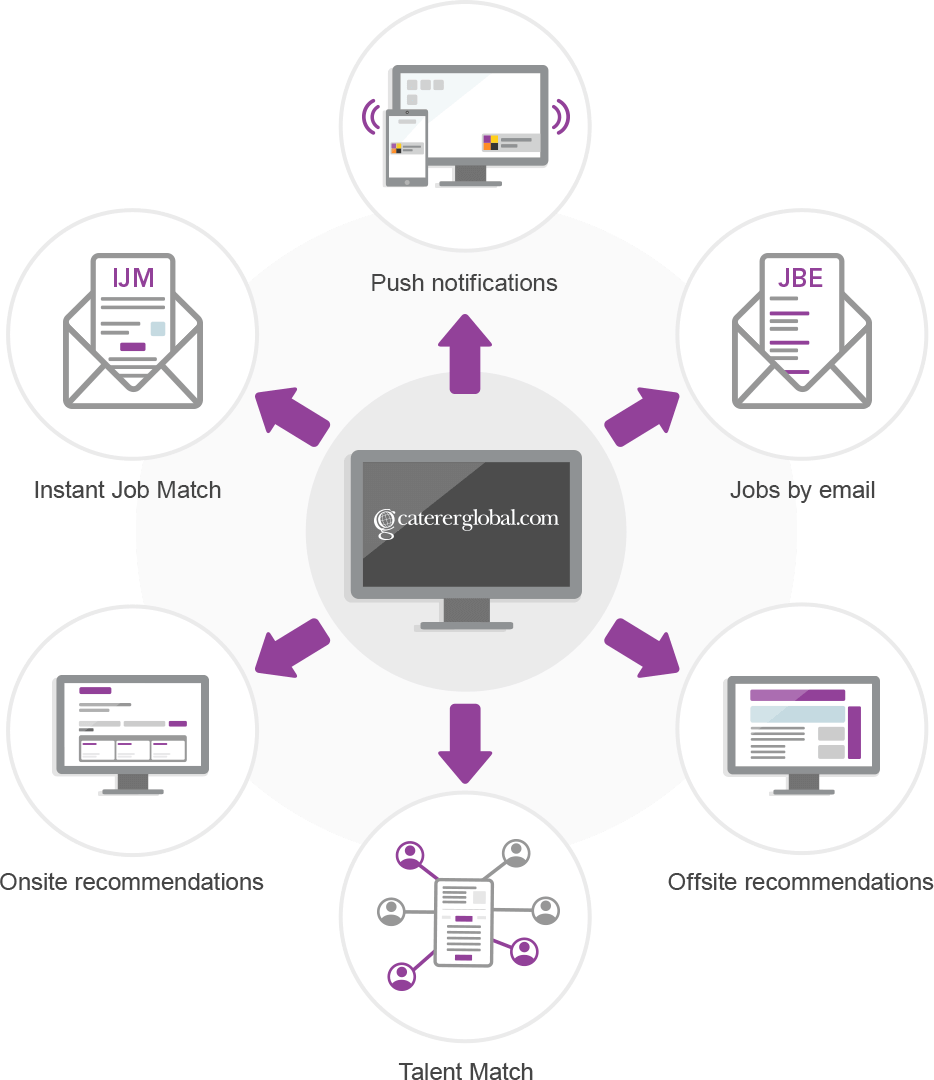 We put your job in front of new, relevant jobseekers, even if they aren't using CatererGlobal
Our visibility on Search engines increases your applications
Search engines love our website. Over 34% of our visits come directly from search engines because we attract relevant jobseekers the moment they begin their search on Google and Bing.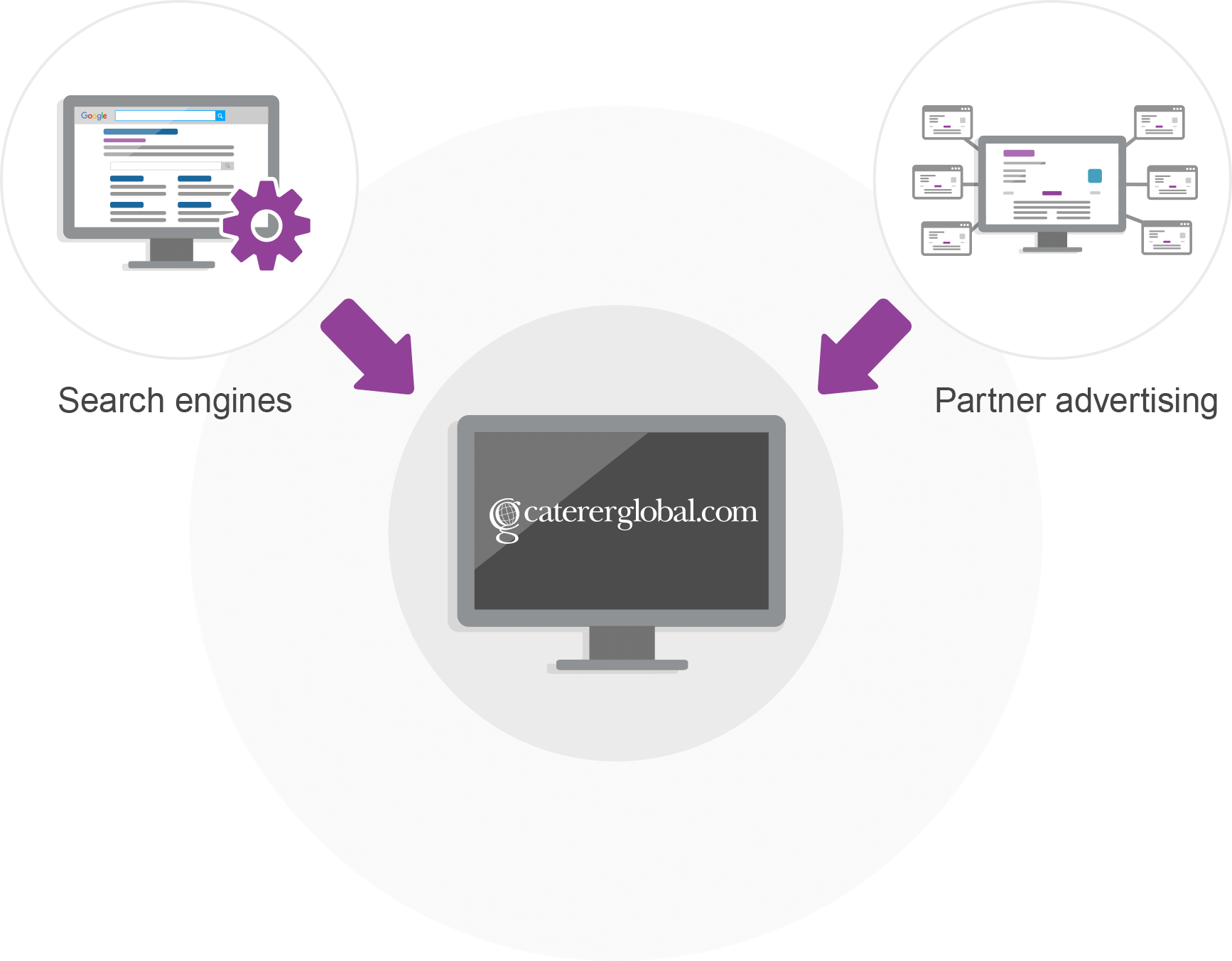 Flexible options for receiving and managing applications the way you want
Direct to your inbox
We can send completed applications and CVs by email direct to your inbox the instant someone applies to your vacancy.
If you use an Applicant Tracking System
We can direct jobseekers to your ATS to apply for your job. What's more, with ATSi Apply, we deliver a seamless application process, meaning more of the right applicants for you.
deliver a seamless jobseeker application process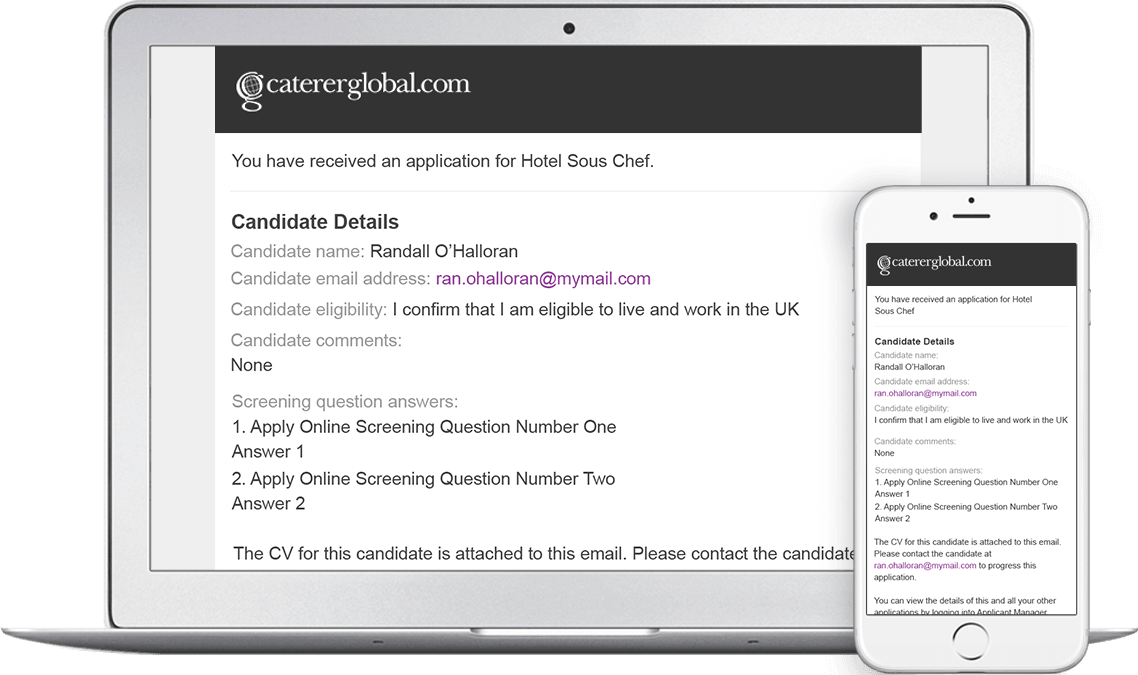 Targeted solutions to accelerate your hiring
Premium job

Attract more candidates with a branded job ad

Targeted emails

Send a bespoke targeted email to relevant candidates

Top job

Get seen first by the right candidates

Social job

Expand your reach with a Social job ad
We have been using CatererGlobal for the last few years to recruit management and hard to fill non-management positions with great success. The website is extremely user friendly. We simply advertise the jobs and start receiving applications pretty much straightaway from top quality hospitality professionals. We have successfully recruited a number of hires via CatererGlobal.
Mohamed Didi
Area Director Human Resource
Centara Hotels & Resort Maldives
Start advertising with us today
Or call the team on +44 (0)333 0145 164